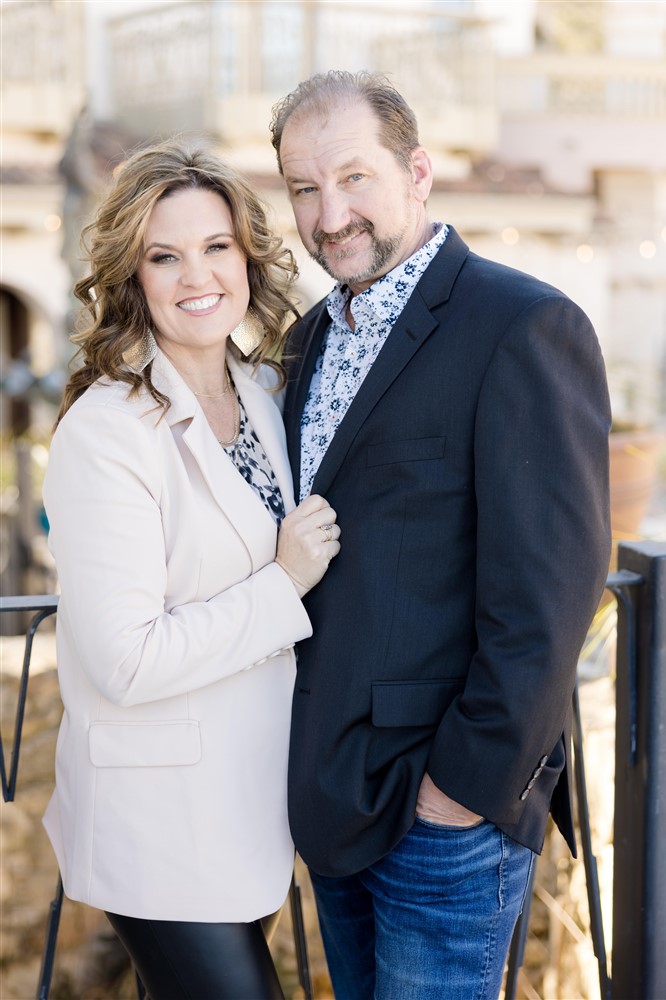 credit Vanessa Joy Photography
Over the years, Toni transformed the Villa into an incredible event venue by adding a little white chapel, a romantic rose garden, and exquisite stone terraces to enhance the elegant, old-world charm of the Villa. It's also a labor of love, as every tree, every plant was carefully planned and placed by Toni's daughter and mother. As an homage to the natural beauty that surrounds the venue, all of the stone archways and walls were excavated from the side of the canyon where the large fountain now sits.
The transformation made Villa Antonia an exquisite and much sought after venue, with over 3000 events held since its inception. Amy and Bill Maulding were thrilled to make the Villa part of their family's story in January of 2022 and continue the transformation that Toni began. They are committed to keeping the venue's charm for many years to come. Amy is our General Manager and Bill is our Facilities Director. They have 3 adult children who were all married in 2020-2021 and one sweet grandbaby. They both are passionate about making Villa Antonia the dreamiest place in the Hill Country to host your big day!
Planning and hosting an event can be stressful and difficult; we get that. Therefore, we strive to make the affair as seamless and easy as possible by referring you to seasoned professionals on our preferred vendor list. We want you to be able to enjoy your own event and rest assured that it will be one that keeps your guests talking for years to come.
The Villa makes an indelible impression with both our location and our unparalleled service. We are proud of the dreams we've helped make come true here, and we know we can do the same for you.